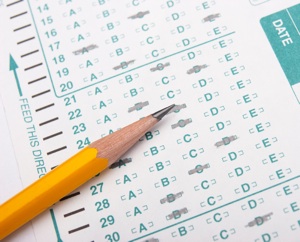 Have you heard horror stories about students who couldn't walk or graduate with their high school class because they were short one class? By simply getting any grade lower than a C- during your senior year can set back your graduation date by one term. By not graduating on time or receiving a D+ or lower in an academic course, colleges can rescind their conditional offers to matriculate in the fall. Sometimes, colleges require additional classes as a prerequisite to enrolling in specific majors, and unfortunately, students often learn about these requirements after their spring semester has already started when it's too late to take the course at their school. After community colleges start spring semester classes, high school students aren't allowed to enroll and they can find themselves in a desperate situation. Stunned with this bad news, students are surprised that they don't have any good options.

Until now, online classes have been the only solution to getting these needed credits. Now, Merit Academy offers an even better solution: one-on-one classes! Most students don't have the personal discipline to stay on track with online classes. If the students had already failed a class when they had a teacher, it's highly unlikely that the students will pass the class using an online program that requires the students to teach themselves. That's why Merit Academy's one-on-one classes are taught face-to-face by real teachers. Each student works closely with his dedicated teacher to ensure that he will pass the class. Because Merit sets up classes around the student's busy schedule, students can complete an entire semester in as little as four weeks.

Merit Academy is a WASC-accredited independent school where students can take as little as one class or enroll in Merit's full-time program. All courses are University of California A-G approved, so students can send off Merit Academy's transcripts along with their high school and/or community college transcripts to their top colleges during the admissions process. Merit Academy has an excellent reputation for its curriculum and rigorous courses.

Students who need an extra course in a pinch, appreciate Merit Academy's excellent classes that are taught by engaged teachers who are passionate about their subject areas. Ninety-minute classes are organized around the student's busy schedules and typically are taught in the comfort of the student's homes.

Education in America is changing to meet the needs of the diverse students who need flexibility. One-on-one classes are a new concept in education, and they will give students the opportunity to learn with more depth and in less time. If you need a class to satisfy graduation or college requirements, Merit Academy offers a quick and easy solution. Check Merit's website at www.meritworld.com. Merit Academy services the Peninsula/South Bay, Cupertino/Saratoga, and Santa Cruz County.